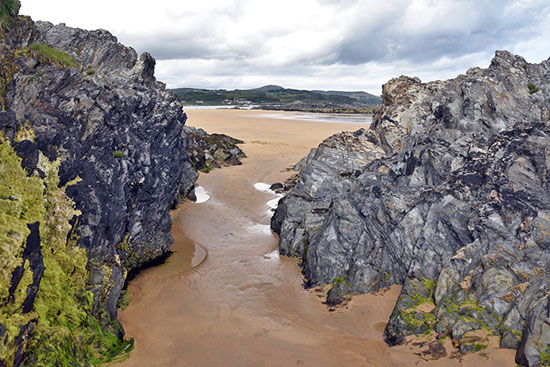 Donegal Beaches website is a love letter to to the beautiful county of Donegal. There is a saying that 'When God created Donegal he was just showing off'. County Donegal certainly has an unfair share of beautiful beaches.
Why is that? The scientific answer is that sand is formed when rocks break down from weathering and eroding over thousands and even millions of years. Donegal has a rocky coastline and time has transformed it into a paradise of golden beaches.
Whatever your view, the experience of the Donegal coastline is something you have to see. This website took time to create. Donegal is a big county with over 1100 km of coastline. There are 61 beaches featured on this website and more to be added. We have had to be patient and that reflects the way this landscape developed. When you visit Donegal don't try to do it quickly. Slow down to the Donegal pace of life. This is how we were meant to live.
Stay in our wonderful hotels, friendly high quality B&B's, self catering accommodation and enjoy great food in the many excellent restaurants. Make sure you enjoy an authentic pint in a Donegal pub and talk to the locals who will be glad to tell you all you need to know about their part of Donegal.